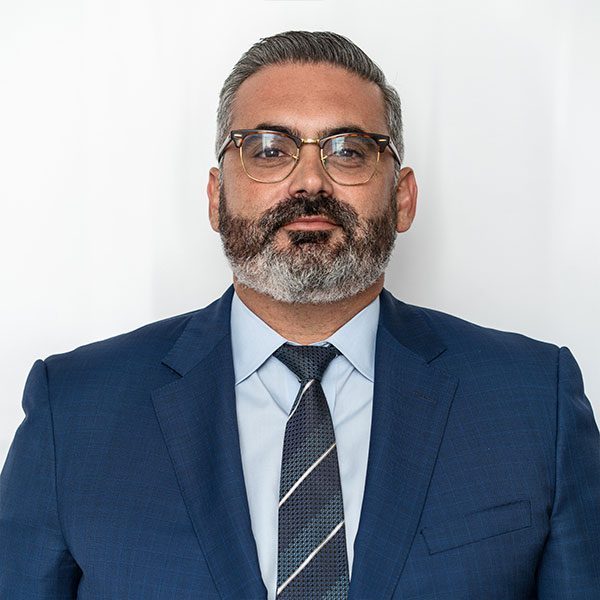 Carlos Jimenez
ATTORNEY
Carlos Jimenez is an experienced litigation attorney with an expertise in Personal Injury, Medical Malpractice and Insurance Litigation matters. He has devoted his career to uncovering the truth for his clients and pursuing justice and compensation for their losses. 
Son of the late-Judge Julio Jimenez, Carlos grew up around his father's practice and knew from a very young age that he wanted to be a lawyer. Before going to law school at Florida International University, he worked as the Bailiff for the late-Judge Margarita Esquiroz, where his love for the courtroom originated.
Early in his career, Carlos began as an Associate at a prestigious plaintiff's Personal Injury and Medical Malpractice law firm in Coral Gables, Florida where he worked throughout the remainder of law school. He then went on to be an in-house counsel at an insurance company over the next few years.
In June of 2015, Carlos & his law partner, Mark Hart went on to establish their current firm, formerly known as Jimenez & Hart. Whether a simple or complex case, Carlos' dedication and strong representation has successfully recovered millions of dollars in settlements for clients.
Carlos is a Miami native and proud alumni of Christopher Columbus High School. On the weekends, he enjoys playing golf and spending time with his wife Christina and his two sons, Tomas and Mateo.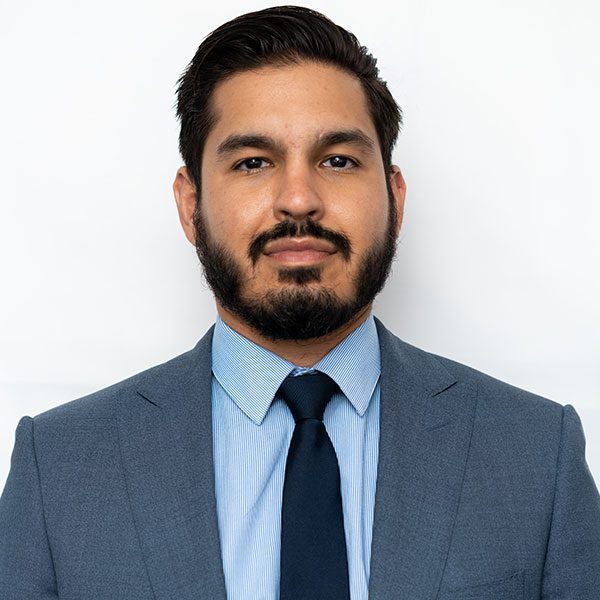 Gabriel D. Mazzitelli
ATTORNEY
Gabriel Mazzitelli is a litigation attorney, and focuses on Personal Injury and Insurance litigation cases.
Gabriel began his career working on pharmaceutical mass torts, tobacco litigation and medical malpractice law cases. His achievements as a lawyer have been recognized by his peers, and he has been selected as a "Rising Star" by Florida Super Lawyers, "Up-and-Comer" by Florida Trend's Legal Elite and "AV Rated" by Martindale- Hubble.
Gabriel earned his law degree from Florida International University College of Law, where he graduated among the top ten in his class. He is also a member of 'The Florida Bar', the 'U.S. District Court Southern District' and 'U.S. District Court Middle District of Florida'.
Gabriel lives in Miami with his wife, Caroline, and their two children, Marcus and Sophia. Gabriel is a first degree black belt in Brazilian Jiu-Jitsu and has enjoyed training for over 15 years.
Benjamin Mordes
ATTORNEY
Benjamin is a partner at Jimenez, Hart, Mazzitelli Mordes. He is highly experienced in litigating difficult and complex insurance cases, which has led to an exceptional record of success.
Prior to joining the firm, Benjamin spent 10 years on the defense side working for one of the nation's top insurance carriers. There, he wasn't just another defense attorney; he managed the legal department for the insurance carrier and oversaw thousands of lawsuits. His insight into how insurance adjusters make decisions and handle personal injury claims cannot be understated. With his in-depth understanding of the insurance industry and the challenges involved, along with his past experience he has been able to to help individuals receive maximum compensation.
Benjamin graduated from the Emory University School of Law with Honors. He also obtained a Masters of Law from the NYU School of Law. In addition, he is a member of both the Florida Bars and New York Bars.
He lives in Coral Gables with his wife Sada, a musician from Havana. In his free time, he likes to travel, enjoys iced espresso and spending time at the beach. When not practicing law, he loves cheering for his alma mater, the Miami Hurricanes.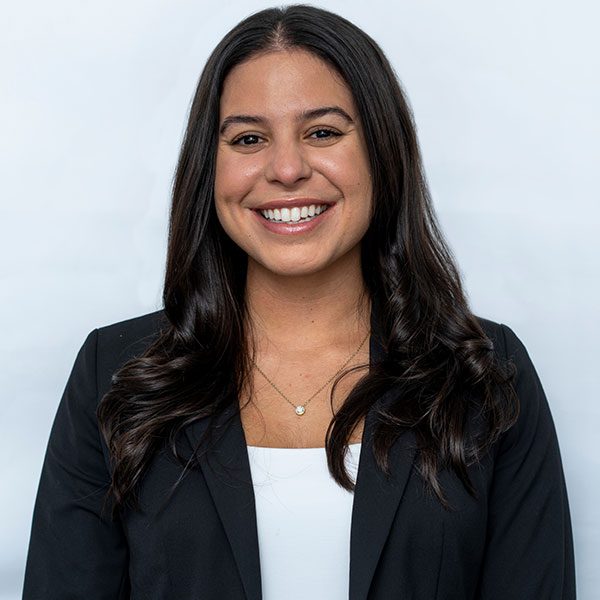 Alexa Delgado
ATTORNEY
Alexa Delgado is an associate attorney at Jimenez, Hart, Mazzitelli Mordes .  Prior to joining, Alexa worked as a law clerk at the firm.
In 2016, Alexa graduated summa cum laude from Florida State University, receiving her Bachelor of Science in Economics and Political Science. In 2020, she graduated cum laude from 'Florida International University College of Law' earning her Juris Doctor degree. During her attendance at law school, Alexa was a member of the FIU Law Review and worked at FIU's Community Lawyering Clinic.
Alexa was born and raised in Miami. In her spare time, Alexa enjoys trying new restaurants as well as working out.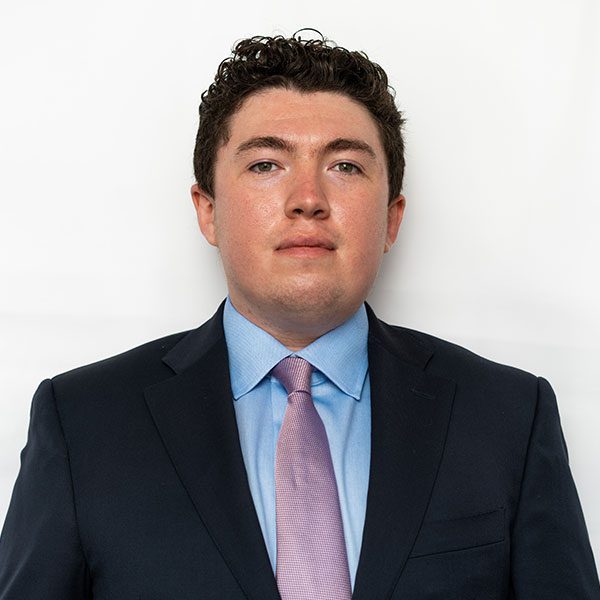 Wilson T. Symons
ATTORNEY
As the son of two Miami lawyers, Ralph and Robin Symons, Wilson grew up around the practice of law. He studied psychology at Miami-Dade College and then transferred to Florida International University, where he majored in both Political Science and International Relations.
Wilson then attended the University of Miami School of Law, receiving a Dean's Merit Scholarship for all three years. While in law school, he served as a clerk for both a local criminal defense attorney and a large national firm, where he assisted attorneys on the defense team.
In his spare time, Wilson enjoys listening to live music and building heavily customized computers. He is an avid fan of the Florida Panthers Hockey team, and is a season ticket holder for University of Miami football. Wilson loves animals, especially his two cats, Pixel and Switch.
Free Consultations
No Fees or Costs Unless we Win your Personal Injury Case!